For over 40 years the Inishowen Traditional Singers' Circle (ITSC) has been making audiovisual field recordings of the Peninsula's rich and enduring song tradition, in homes, at singing sessions since 1980, and at the Inishowen International Folk Song and Ballad Seminar since 1990.
Early recordings were made by ITSC founder Jimmy McBride, by the Irish Traditional Music Archive (ITMA) since 2007, and more recently by award winning film maker Bob Gallagher.
We all know however that recording and playing back recordings has changed dramatically across those years - reel-to-reel, tape cassettes and VHS videos giving way to digital files and a plethora of formats and devices.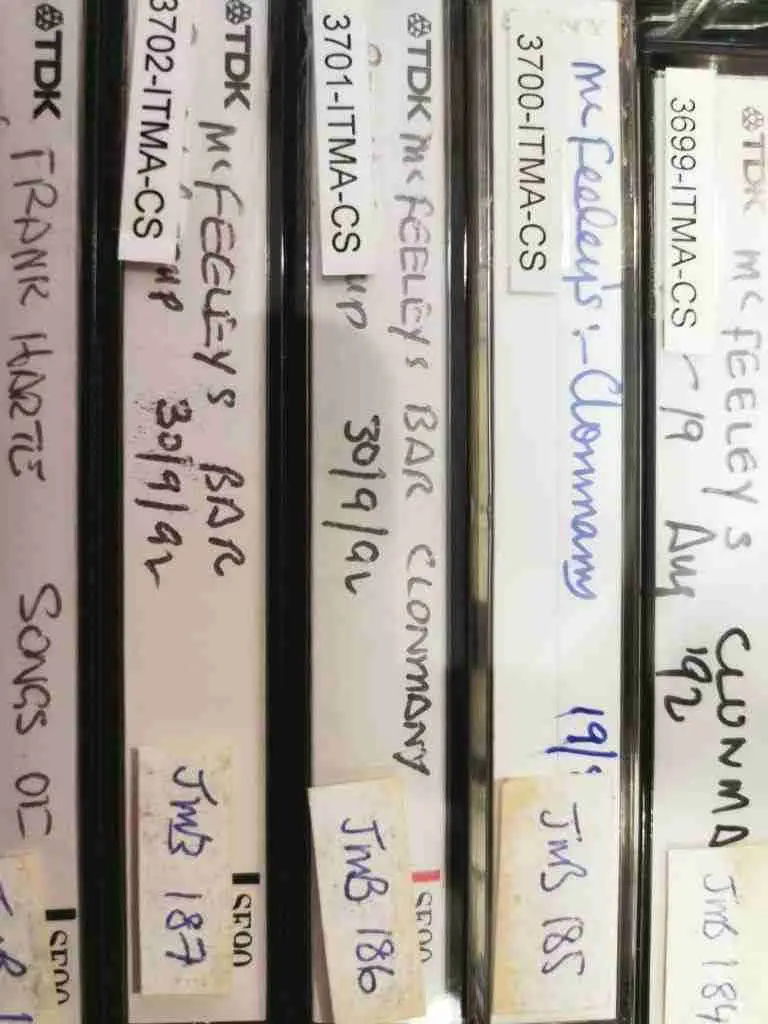 The Irish Traditional Music Archive, based in Merrion Square Dublin has partnered with ITSC for many years to care for the recordings and provide access to listeners. From 2013-2022, it hosted our flagship digital exhibition 'The Inishowen Song Project', providing free access to sound recordings, videos, song words, and other publications and information relating to the Inishowen song tradition - in total some 2000 items. However as with sound recordings and videos, websites also update and change, and the Inishowen Song Project could no longer be supported online at ITMA in its current format, and the exhibition was 'turned off' in 2023.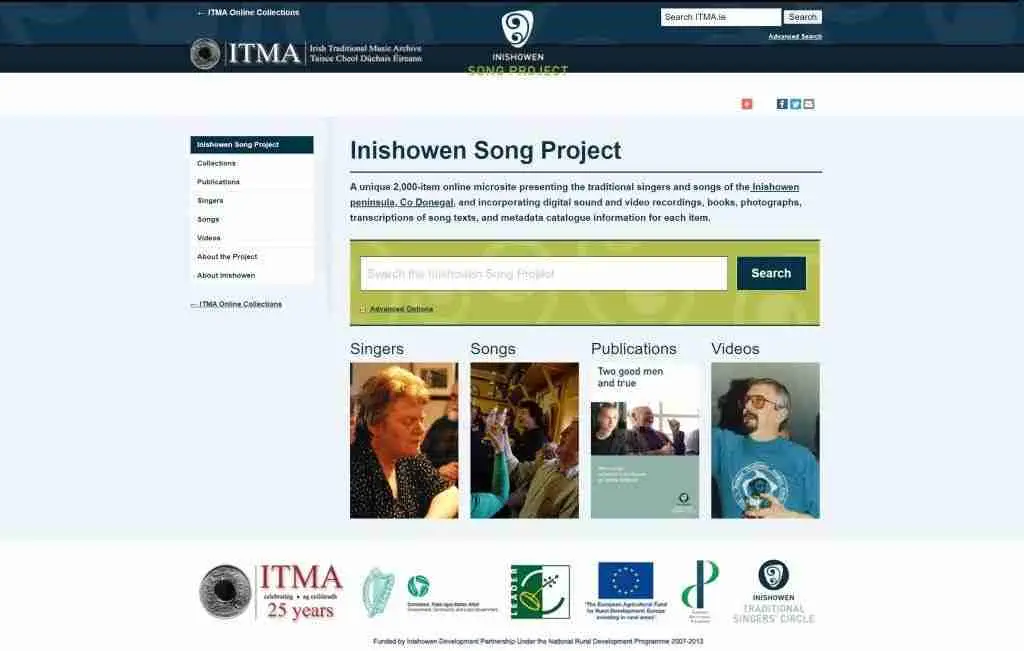 Behind the scenes ITSC has been working actively to fund the restoration of the  Inishowen Song Project. It has also given us the opportunity to take a step back and 're-imagine' the digital exhibition, and most importantly to ensure the full collection of original recordings and digital materials are preserved and described properly for future generations.
The Heritage Council
Since its establishment in 1995, the Heritage Council has put in place heritage infrastructure and networks to enable communities participate in and take responsibility for the development and conservation of the heritage of their areas.
With a successful application to the Heritage Council in 2023, ITSC has partnered with ITMA to undertake a vital survey, review and upgrade of  Inishowen material held in the Dublin archive. Grace Toland voluntarily led the project on behalf of ITSC, working remotely with ITMA Archivist Maeve Gebruers, ITMA Digital Access Officer Brian Doyle, ITMA Digital Archivist Adam Girard, and ITMA Librarian Treasa Harkin.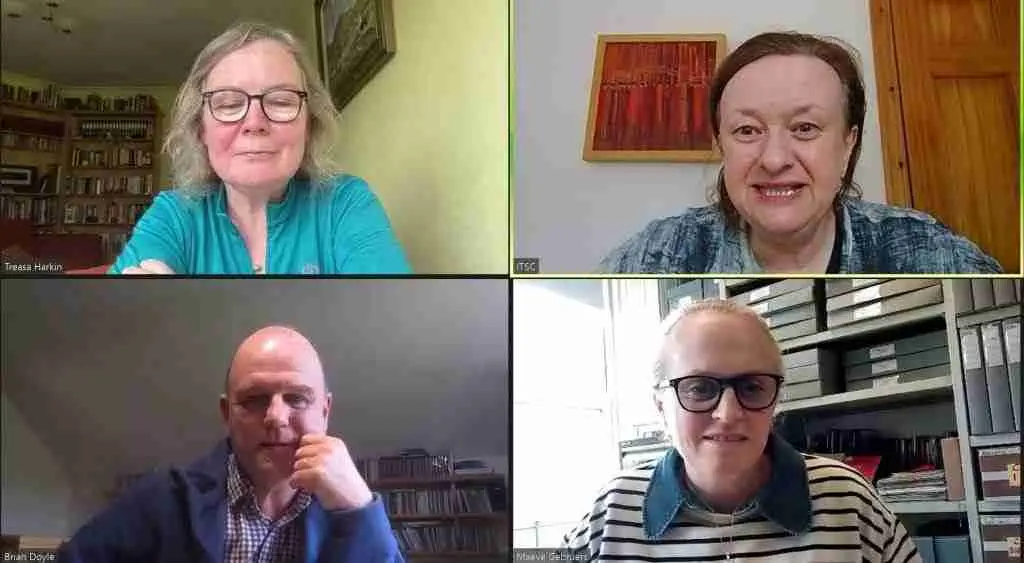 WHAT ARE WE PRESERVING?
The ITSC Jimmy McBride Collection 
The majority of ITSC material in ITMA was generated by its founding organiser, Jimmy  McBride, consisting of 540 audio and video cassettes. These include VHS tapes and V8 tapes digitised under a previous ITSC/Heritage Council 2021 Community Grant Project. To date, all the Jimmy McBride audio cassettes have been digitised as well as 43 of the 87 videocassettes.
ITMA Field Recordings of the Inishowen International Folk Song and Ballad Seminar
ITMA began occasional field recording in Inishowen in 2002-03, and then regularly from 2007 onwards. These ITMA generated audiovisual files are managed as part of ITMA's own field recording collection, but of course are an essential part of the ITSC story.
Other materials 
There are all approximately 700 digital and hardcopy images of events and singers taken by a variety of photographers; hard copy Inishowen International Folk Song & Ballad Seminar brochures; Jimmy McBride paper indices, and 600 song transcriptions in PDF format. There are recordings held in the Collections of other collectors who have visited Inishowen. The considerable digital files generated by film maker Bob Gallagher are currently held externally by the filmmaker.