ITSC has prided itself on its work to preserve and share Jimmy McBride's amazing legacy of recordings and videos of Inishowen singers and songs, from the 1980s-1990s. Events at our annual International Folk Song and Ballad Seminar continue to be well documented since it began in 1990.
But few recordings exist of our monthly singing sessions, the nights in McFeeley's Bar, Clonmany and the North Pole Bar, Drumfries.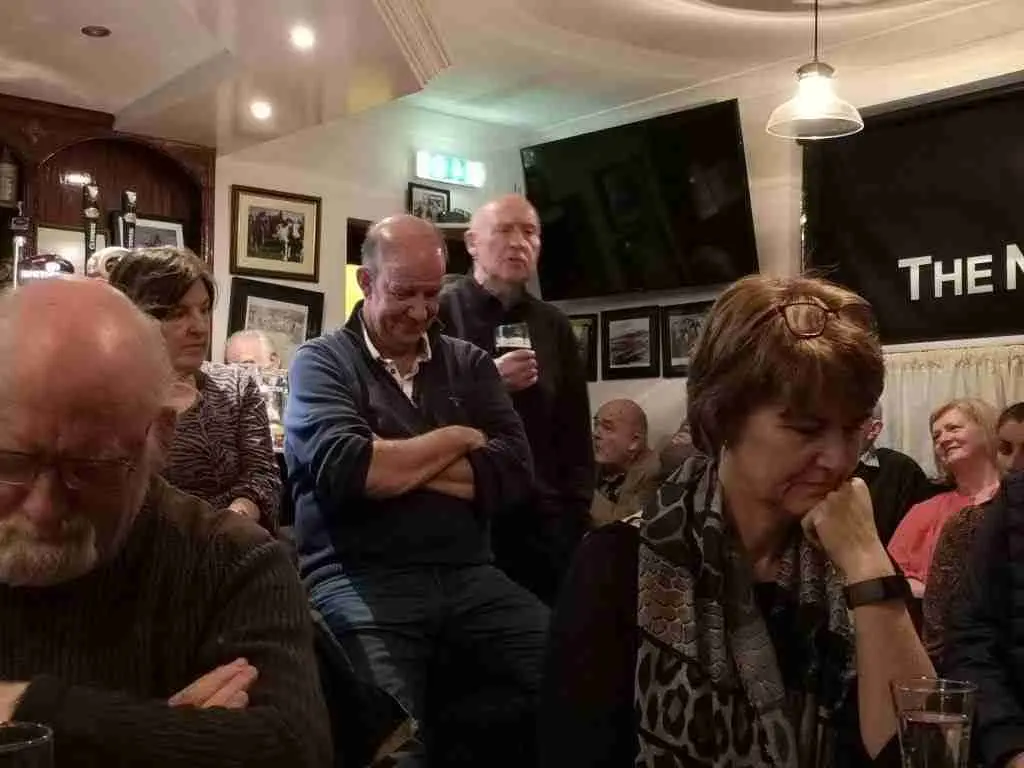 Now thanks to a successful 2023 application to the Arts Council, three of our monthly sessions will be recorded for posterity by award winning film maker Bob Gallagher. His 2023 film 'It's a Fine Thing to Sing: Songs and Singers of the Inishowen Peninsula' has already clearly shown how his skill, and sensitivity as a singer himself, can enrich the Inishowen song story for wider audiences on the big screen.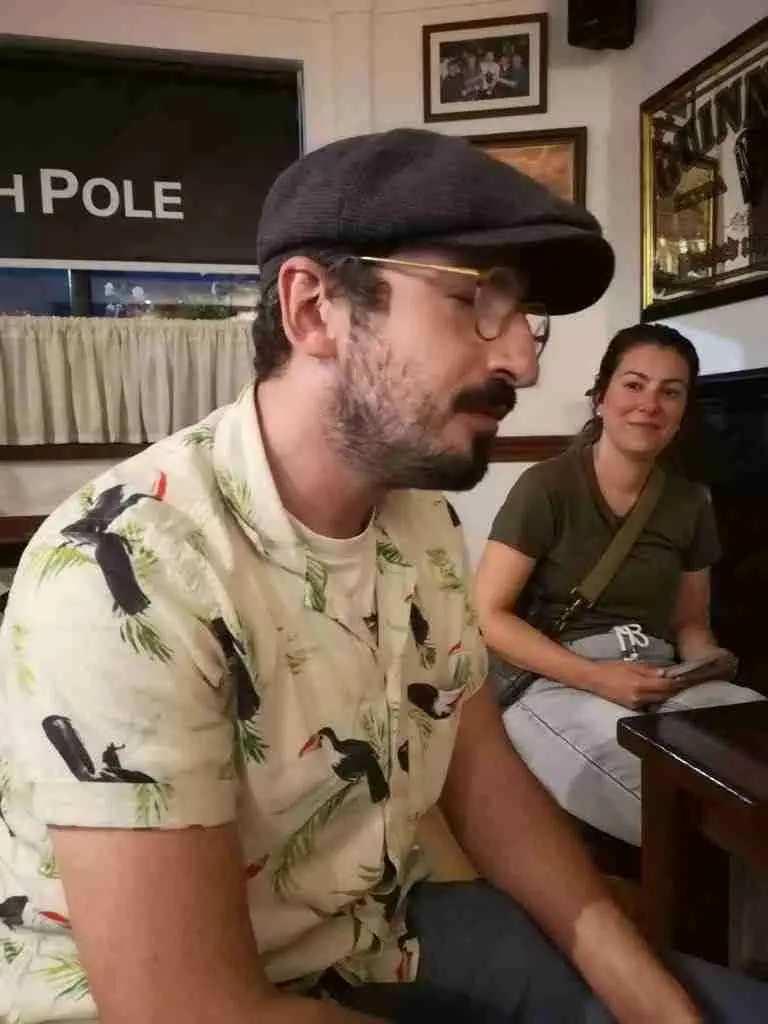 Uniquely this recording project also has archiving inbuilt into the whole process in collaboration with the Irish Traditional Music Archive. After each session, the filmed events will be handed over to ITSC's Grace Toland, who will catalogue and transcribe the songs, and prepare the detailed spreadsheet and digital files to be transferred to the Dublin archive for digital preservation and public access. A local copy of the recordings will also be kept here in Inishowen, and over the months to come shared online.
This plan to share the recordings locally and nationally, is given an even greater boost by the involvement in the project of renowned traditional song indexer Steve Roud. The London based researcher has developed and maintains the internationally acclaimed Roud Folk Song Index. This is a free publicly accessible database of around 250,000 references to nearly 25,000 songs collected from oral tradition in the English language from all over the world.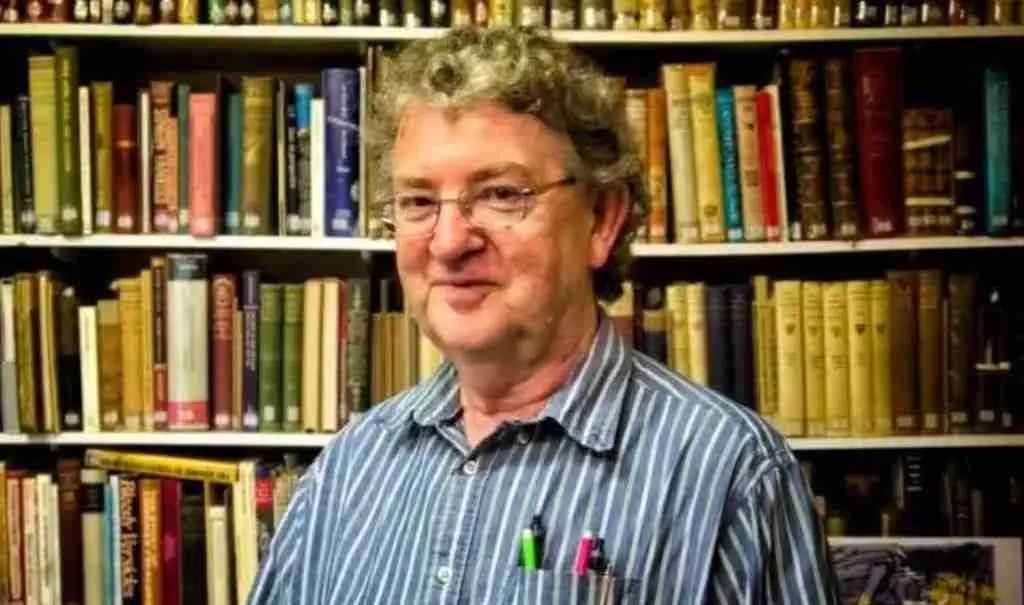 Steve will listen to each singer during the Inishowen sessions, and then search the Roud Folk Song index for that particular song, perhaps sung under a different title somewhere else or with slightly different words. But if the song is a version of something already in the database, Steve will assign that Roud number to the song, and note in the database that a recording from Inishowen was made in 2023, and can be heard in the Irish Traditional Music Archive. Should he hear a song that is not in his database, he will create a new Roud number and again note where it can be heard.
Steve has already indexed many of Jimmy McBride's earlier recordings and publications to the Roud Folk Song Index. This will be a wonderful opportunity to capture songs sung in earlier days carried through to another generation of singers, and to hear new material sung in Inishowen.
Our first session recording will take place in the North Pole Bar, Drumfries on Friday 10 November. Bob has selected a super team to record and film on the nigh. Neil McGrory, from Culdaff on sound, will be joined by Dublin based cinematographers Eleanor Bowman and Raja Nundlall Each has worked with Bob to document the Inishowen Singing Weekend so they will be no stranger to the ins and outs of a singing session. Under Bob's thoughtful guidance, we know the light and shade of a night's singing will be framed for future generations.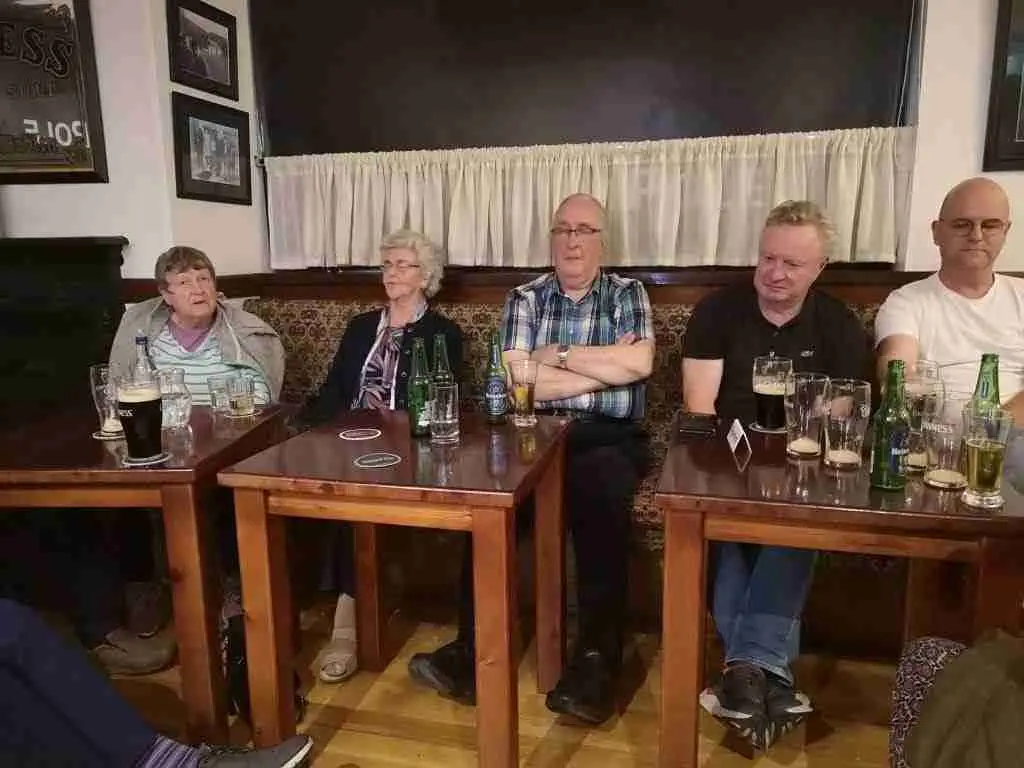 But of course nothing works without the singers and we are looking forward to welcoming you to the back room of the North Pole on Friday 10 November. Kevin McGonigle will as usual call the session, and make sure everyone gets their song in on the night. And if listening is your thing, you won't be put under any pressure to sing!
This is a special night for the Singers' Circle, an opportunity to capture the songs of the regular gang who meet the second Friday of every month, as well as  singers who travel when they can to join us in the North Pole Bar, Drumfries, and McFeeley's Bar, Clonmany.
Two further recording sessions will be held, and we will share those dates with you soon.
With sincere thanks to the Arts Council of Ireland for their continued support for Inishowen Traditional Singers' Circle projects and events.
To keep up to date with all that's going on at ITSC
Follow us on
______________________________________________________